NGWESHLA CAMP – HWANGE NATIONAL PARK
NGWESHLA CAMP – HWANGE NATIONAL PARK
For the last 10years Friends of Hwange Trust has worked tirelessly in the Park, mainly focusing on water projects but also assisting in other areas including maintenance, firebreaks, animal rescue and deployment of anti-poaching units.
For some time we have requested authority to build a small basic bush camp at Ngweshla Pan as this is certainly one of the most popular areas in the Park and boasts some of the best game viewing the Park has to offer. There is an existing campsite at the pan which is always booked up so there is definitely room for a second camp.
We are very happy to announce that this authority has just been granted and we hope to have the construction completed in the next few months.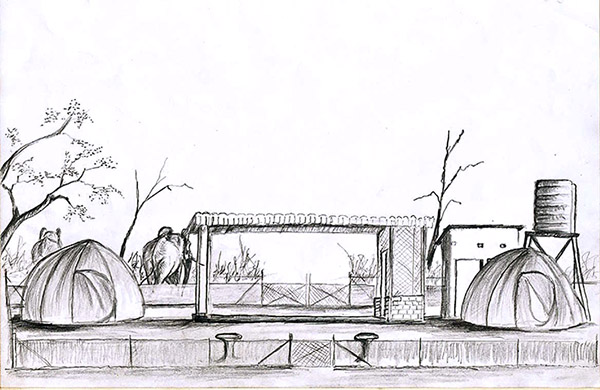 Ngweshla is located right in the center   of what was Cecil's territory. Cecil was an icon of Hwange National Park and a great ambassador. His relaxed and gentle nature towards humans made him very popular especially with photographers. Sadly he was recently shot just outside the Park. The World condemnation and outrage has been heartening and although Cecil will be greatly missed his death must not be in vain. His death has certainly increased conservation awareness and highlighted the needless hunting of wild animals.
To make sure his legacy continues I propose the new camp be known as "CECIL CAMP" and serve as a constant reminder that all wild animals should live free and in a safe environment.
Friends of Hwange Trust is a non-profit organization relying on donated funds. It is our aim to develop Hwange National Park, mainly with "green energy", and provide a healthy safe environment for our wildlife.