Hwange National Park – Art supporting wildlife conservation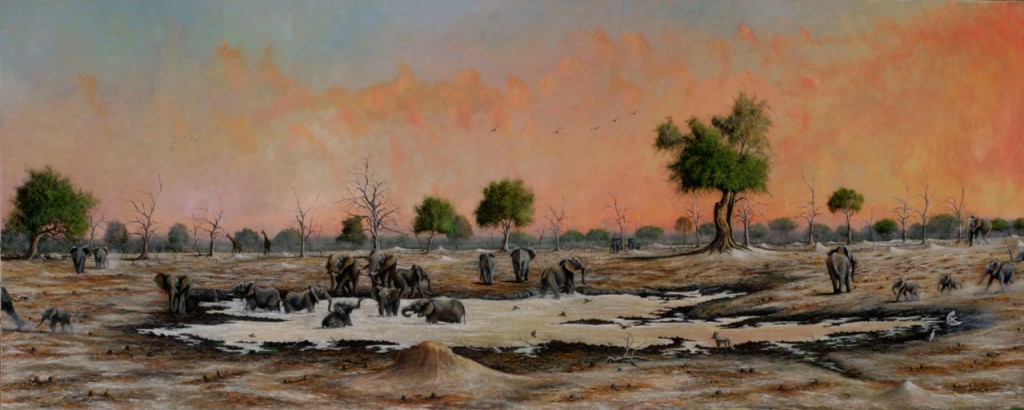 Thank you to all the people and organizations that have supported Hwange National Park over the years. It is very saddening when we loose some of our animals, for whatever reason, but we have to move forward and focus our efforts on maintaining the animals we still have and supporting the Park as a whole so it is there for not only our children, and their children, but also for future generations of animals. Our wildlife deserves and has the right to live free and safe in the African bush. Hopefully one day soon sanity will prevail and us humans will manage the planet without greed and corruption!
The Trustees of FOH are proud to inform all donors that 100% of donated money is used in the Park for the good of the animals. The Trust does not incur any running expenses outside of the Park and all work done by the Trustees is done so on a voluntary basis.
This year especially, and indeed most years, we are desperate to raise money to keep the Park going and to help make sure that the hundreds of thousands of animals living in the Park have enough water and are as secure as possible.
Our work in the Park is multifaceted and includes water supply, pan & road maintenance, fireguards, repairing erosion, animal rescue and deployment of anti-poaching units. We do all of these things and still find time to help people who have vehicle problems or just want advice on where best to find the elusive cats and dogs (elephant are not that hard to find in the dry season!)